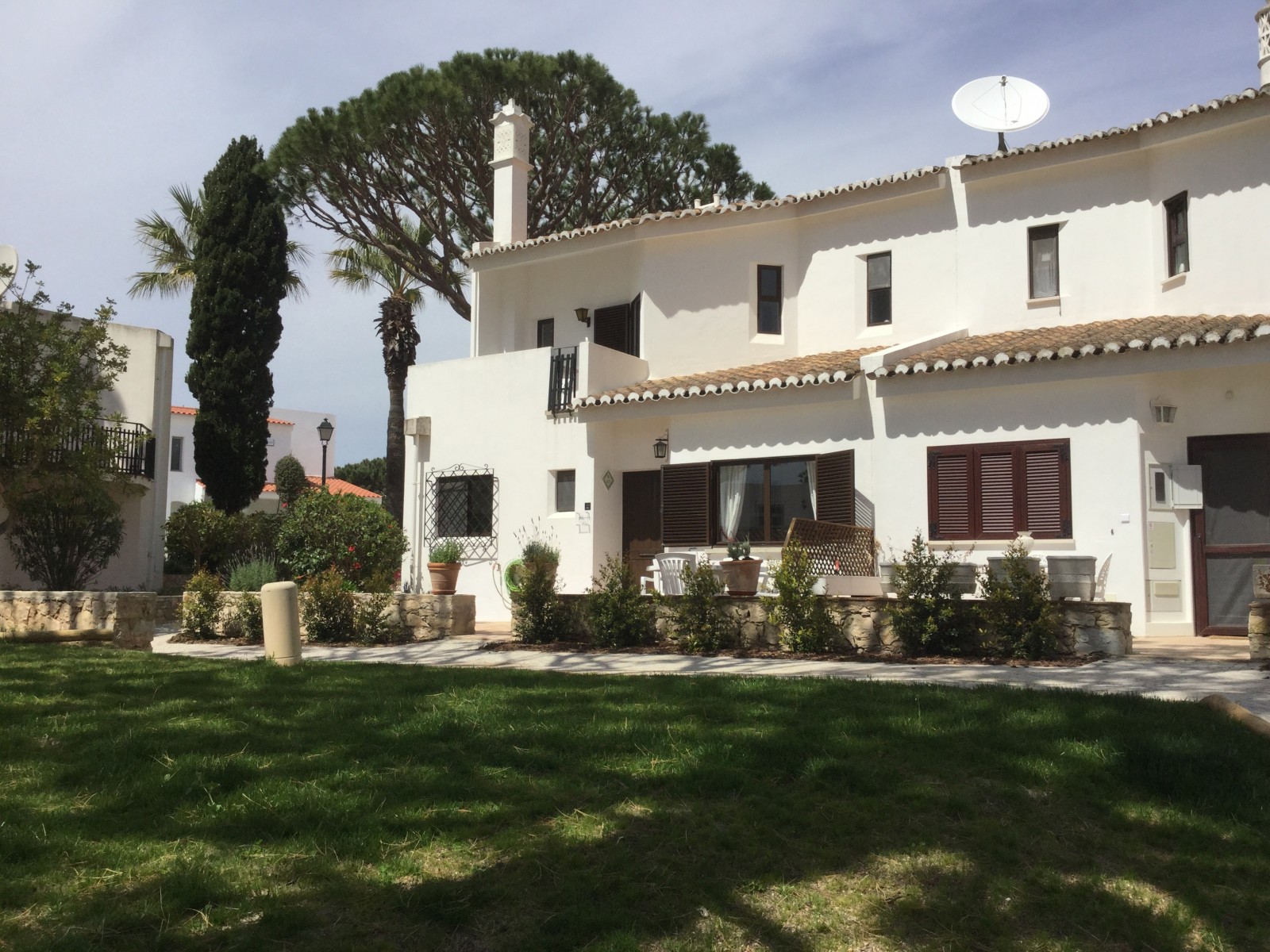 DS 65
This post is also available in: PT
Facilities
50220/AL
Beautiful, recently renovated townhouse, on 2 levels, completely refurbished to a very high standard, with sea views from first floor balcony.
Located in Vale do Lobo which is approximately 20 minutes drive from Faro Airport.  The townhouse is within easy walking distance to the beach and development has a golf course, tennis courts, Leisure Club, shops, restaurants etc.  There are also horse riding, water sports and many other facilities all within 5 minutes drive.
Bedrooms:
Ground floor: Master Double bedroom with fitted wardrobes
air conditioning and adjacent bathroom.
First Floor: Two x Twin bedrooms with fitted wardrobes, air
conditioning
Both share 1 full bathroom
Bathrooms: 2 full bathrooms.
Kitchen:
Utility Room:
Modern fitted kitchen on ground floor with dishwasher and
microwave.
Washing Machine
Living Room:
Lounge and patio door to rear terrace.
Lower dining area.
Air conditioning (extra €75.00 per week).
CABLE TV and DVD.
Front door leads out to terrace with seating, overlooking
pleasant garden area.
Rates
Prices for 2023 (per Week)
Air conditioning – extra €80.00 per week
Economy Season – €805
01 Nov – 15 Dec
Low Season – €1,265
01 Oct – 31 Oct
16 Dec – 05 Jan 2024
Mid Season – €1,610
16 Sep – 30 Sep
High season – €1,955
02 Sep – 15 Sep
Peak Season – €2,415
15 Jul  –  01 Sep
*
Prices for 2024 (per Week)
Air conditioning – extra €110.00 per week
Economy Season – €834
06 Jan – 29 Feb
01 Nov – 13 Dec
Low Season – €1,363
01 Mar – 22 Mar
16 Apr – 17 May
01 Oct – 31 Oct
14 Dec – 03 Jan 2025
Mid Season – €1,737
23 Mar – 05 Apr
18 May – 21 June
14 Sept – 30 Sept
High season – €2,243
22 Jun – 12 July
31 Aug – 13 Sept
Peak Season – €2,915
13 Jul  –  30 Aug
Holiday Rental Policies
Vale do Lobo